Eltra Logis offers comprehensive warehousing solutions for your business needs. Our state-of-the-art facility, located in Albota, near Pitesti, provides various types of warehousing services, including cross-dock, fashion, pharma, vertical, and ground storage. Equipped with the latest technology and equipment, our warehouse ensures efficient and secure storage of your goods.
✓   600 square meters of space 
✓  3 temperature-controlled rooms with adjustable temperatures
✓  TAPA FSR and GDP certification in progress 
✓  Authorized distributors of pharmaceuticals with CAEN code 
✓  ISO 9001, 14001, 45001, 27001, and AEO certified 
✓  Customs warehouse since May 2023
✓  24/7 video monitoring and electronic access 
✓  Non-stop program for seamless operations 
✓  WMS management software for efficient processes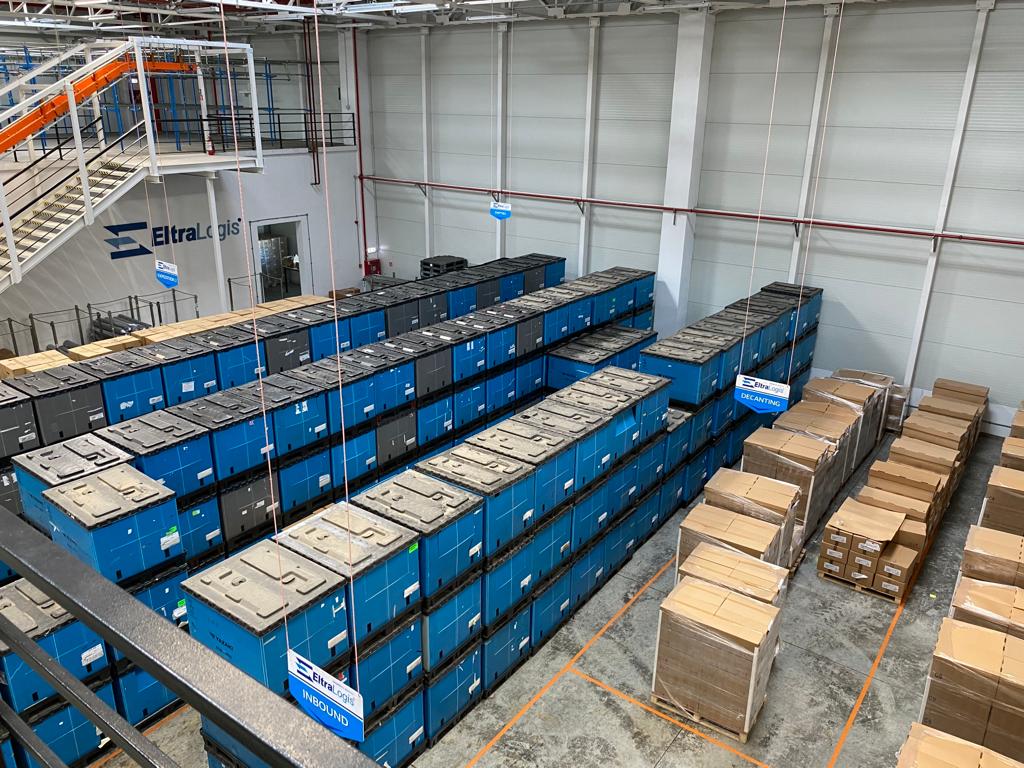 Streamline your supply chain management with our cross-docking services. We receive your goods, sort them, and immediately load them onto the next outbound carrier, reducing transit time and costs.
Catering to the unique requirements of the apparel industry, our fashion warehousing service ensures that your goods are stored and handled with care.
For temperature-sensitive products, our pharmaceutical warehousing service provides specialized storage solutions. Your goods are stored under optimal conditions, meeting all regulatory requirements.
Maximize space utilization and operational efficiency with our vertical storage solutions. Our warehouse is equipped with the latest material handling equipment for seamless loading and unloading.
Securely store your goods with our ground storage service. Our warehouse is equipped with advanced technology to ensure the safety and efficiency of your inventory.
Let's build amazing things together
Get in touch with us!
If you're looking for comprehensive warehousing solutions, Eltra Logis is your go-to partner. Contact us today to learn more about our services and how we can help your business grow.